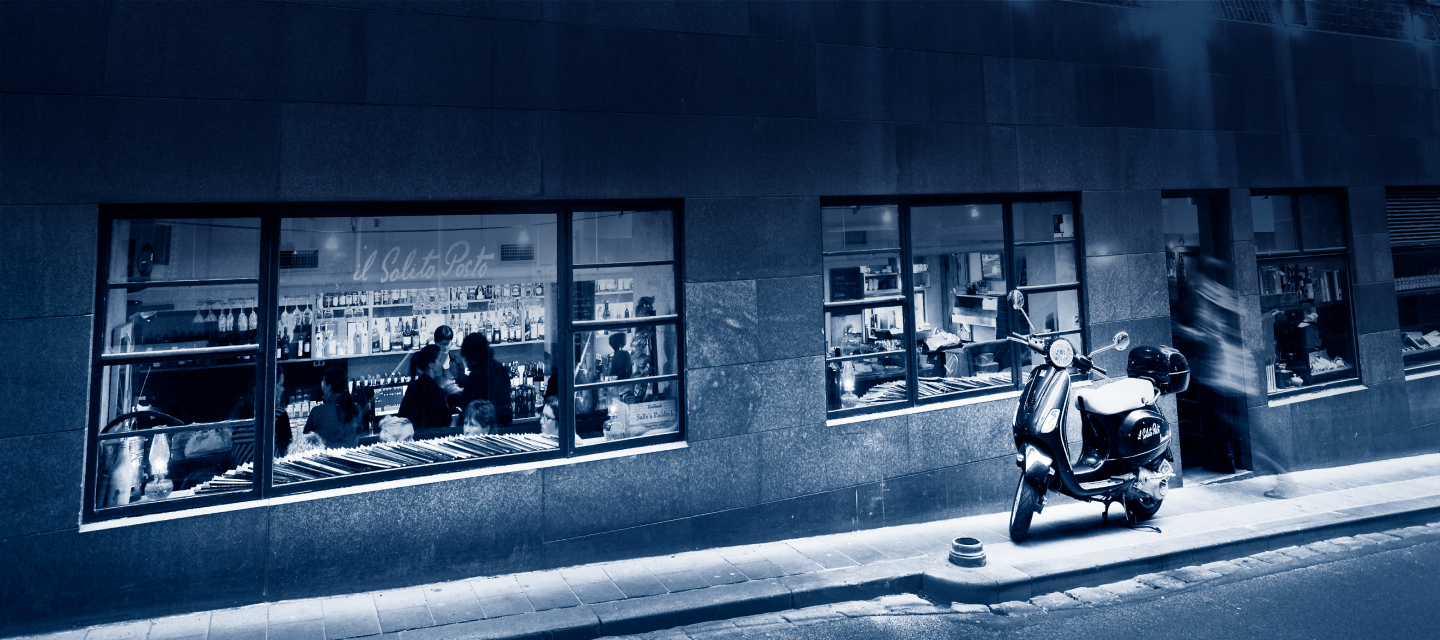 Il Solito Posto is an institution.
Set in a sub-basement in the heart of Melbourne's CBD, Il Solito Posto has something for everyone, a casual or quick meal in the caffeteria or a more formal dining experience in the trattoria.

About Us
Perfect for lunch or dinner, tantalise your taste buds with regional Italian dishes, prepared with the freshest seasonal produce and revel in the awarded wine list. Whether you're dining in the Caffeteria or the Trattoria, the Il Solito Experience is still humbling and exciting – the warm surrounds together with it's buzzing atmosphere makes this Melbourne institution a place to keep returning to. This is Il Solito Posto… The usual place...